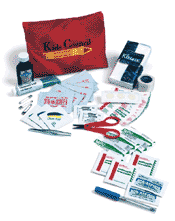 So you've decided to get your sales team members together. Why? The thought of sales teams doing something other than SELLING is terrifying to some companies. However, corporations have realized the importance of collective gatherings either for annual meetings, major announcements or for training purposes. If the reason for the meeting is important enough to pull the sales team away from selling, you should ensure that your gathering makes an impact!
Once you've established the objectives and goals of your meeting, you should think of a way to make it fun for the participants. An easy way to do this is to create a theme. Whether your event lasts for one week or one day, you are changing the participants' usual environment, so you should ensure they feel comfortable. A theme that is carried through the life of the meeting can do just that. Make sure your theme incorporates the goals and objectives of the meeting.

With your theme in mind, you can creatively intertwine elements of the theme into each aspect of your meeting:
Create a logo.
Choose a color scheme.
Send teaser invitations.
Coordinate decorations.
Develop giveaways that incorporate the theme.
Have your theme imprinted on all the items that will be used throughout the day, including cups, napkins, plates, notebooks, pens, etc.
Outfit your staff so they stand out.
Give raffle prizes or prizes for participation.
Parting gifts, such as apparel with your meeting's theme will help the participants remember the event and will reinforce your meeting's message.
Create a follow-up program with a survey to ensure that the proper messages were received.
Coordinating all the aspects of a sales meeting can be time consuming and an organizational nightmare. Once you've recognized the need to call a sales meeting, contact our creative team to help you plan a memorable meeting that accomplishes your goals and creates impact. Take advantage of our expertise in theme development and project design.
<< Back to Idea Center Home Page
Call us at (800) 699-0977 or Contact Us today to discover how we can create a powerful promotional program for you.